Street styles take place on the street but the definition of street here is no longer a ordinary daily life scene.  As Bernt Luvaas mentioned in "On the street: A conceptual History of Street Style Photography", "street style was not simply whatever people happened to be wearing in their ordinary lives." The concept of street becomes more complex. Since it is still a common public area, people won't dress up too much for it so that others will not judge them trying too hard. It mainly serves two concept as discussed in Bernt Luvaas, "On the street: A conceptual History of Street Style Photography", "1) as the creative stomping ground of fashion outsiders and 2)as the all too pedestrian of the humdrum everyday."Therefore, using casual clothes to create a cool and a stylish look is the center of street fashion. The look is causal but the intension behind is not casual at all.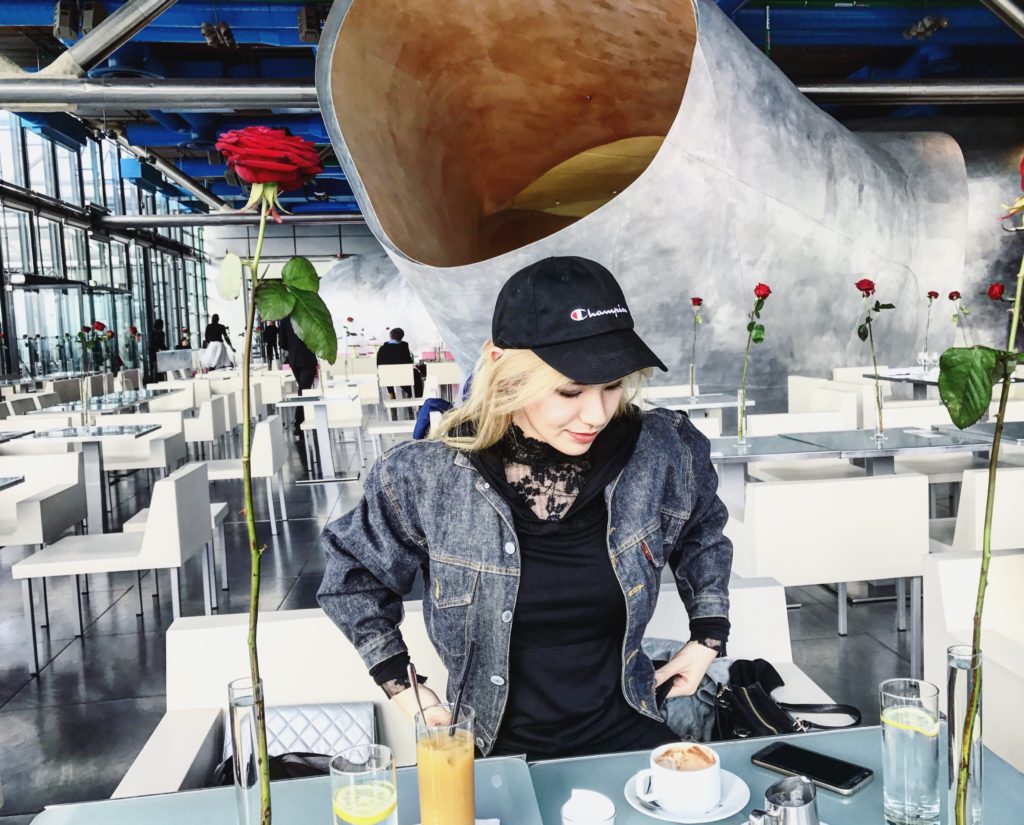 In the pic, my look was aiming at same goal. The jacket I got is from a Paris vintage store with no label on it. Its dark denim and oversized but an extremely short body make it looks rocking roll style. It is cool and young. I put the jacket with a skinny jeans and a pair of short boots so that the character of the jacket can be show stronger characteristic. Meanwhile I pay attention to details to create the cool smoky but causal street look. I put on a black lace subcoating with roses on it beneath a V neck sweater so that on a first glance, the look has stronger rebelling youth characteristic. Putting on a baseball cap adds the daily life sense and urban youth into the look. Th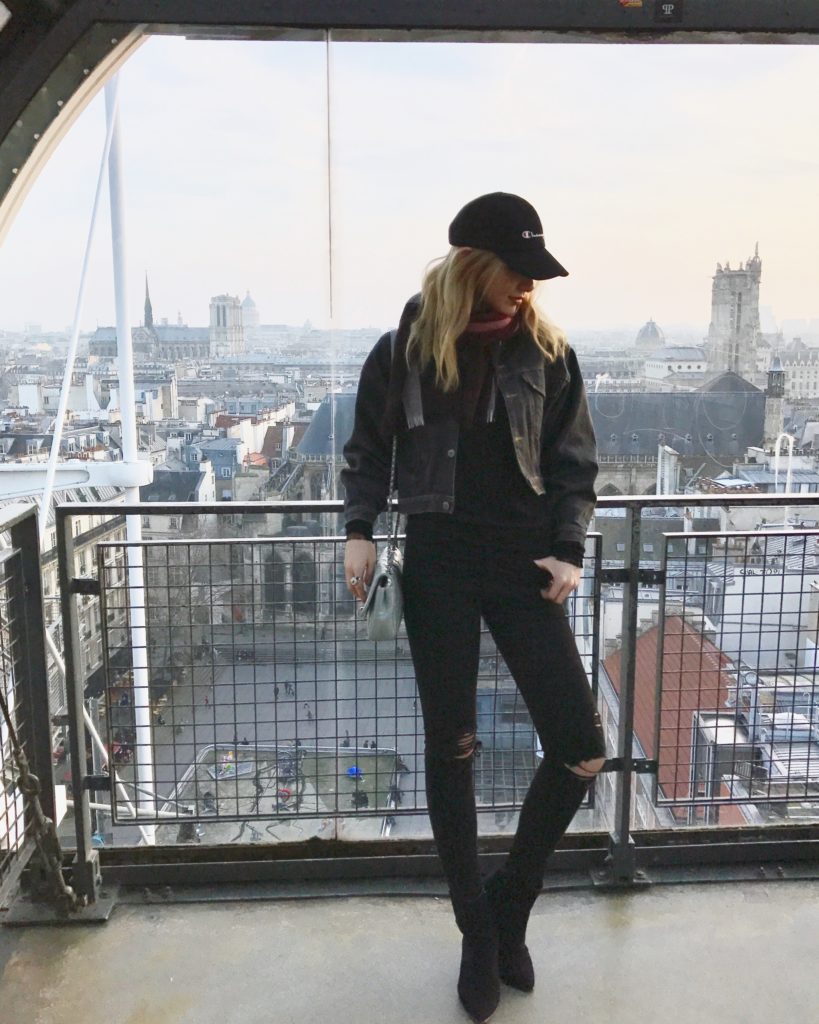 is street look fits in the daily life scene but creates a strong style of youth and personality that cannot be casually done.